WASHINGTON DAY SPAS, HOTELS, RESORTS & RETREATS
Directory of Washington Day Spas, Spa Hotels, Resort Spas, Retreats and Wellness Destinations. Our Guide to Spas in Washington includes locations its most popular cities, including Seattle, Spokane, Tacoma, Bellevue, Olympia, Puyallup, Leavenworth and more. Favorite destinations include the beautiful Puget Sound, Cascade Mountains and San Juan Islands.   Plus, don't miss featured and seasonal spa packages, getaways, promotions and travel deals on our Spa Deals tab.
Ojai Chicken Enchiladas is easily one of the most-requested recipes by guests of this Health Retreat in California. 
This healthy and delicious holiday Pumpkin Crème Brulee recipe is courtesy of Executive Chef Cameron Payne of Biggest Loser Resort.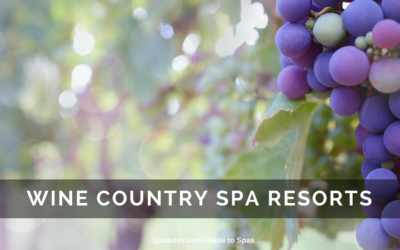 Spa Treatments and Wine were made for one another. Taste, aroma, sensation and a feeling of well-being all come into play, when drinking wine, eating cuisine cooked with wine, and enjoying spa treatments featuring vinotherapy — the healing properties of the grapes and seeds.