Baked Fennel in Roquefort Sauce
"Many years ago I used to have facials from Catherine DeMarco Spa in Los Angeles — this was the 1970s and she had the spa in her bungalow and it was for private members, very hard to find.  Like a Secret Salon, actually.  I remember a nearby restaurant or cafe used to deliver wonderful lunches we'd eat on Catherine's patio, with big jugs of aqua fresca.  It is hopeless to even ask if  SpaIndex can find her and the recipe for Fennel in Cheese Sauce?" — Amelia Windahl, La Quinta, California

We found the spa maven and the recipe!
"Oh my goodness, I can scarcely believe it.  When my skincare salon first opened, we had spa lunches brought in from local restaurants. However, my sister Denise DeMarco was a caterer and her commercial kitchen eventually opened across the street from our home.  It was convenient to have vegetarian spa lunches brought in from her kitchen, and, it was an easy way to guarantee new clientele and feedback for her innovative vegetarian dishes.  This baked fennel casserole was her most popular and the most requested entree from my clients.  Eventually we both relocated to Sedona, Arizona and retired.  We are pleased our guests remember us, and we'd be happy to share the recipe for Amelia — and we remember Amelia and her darling little Corgi who used to wait so patiently out on the patio."  — Catherine and Denise DeMarco, the Original Los Angeles Spa Divas, 1978
Baked Fennel in Roquefort Sauce
Baked Fennel in Roquefort Sauce sounds rich and decadent but it's actually high protein, low fat, and has a depth of savory flavor.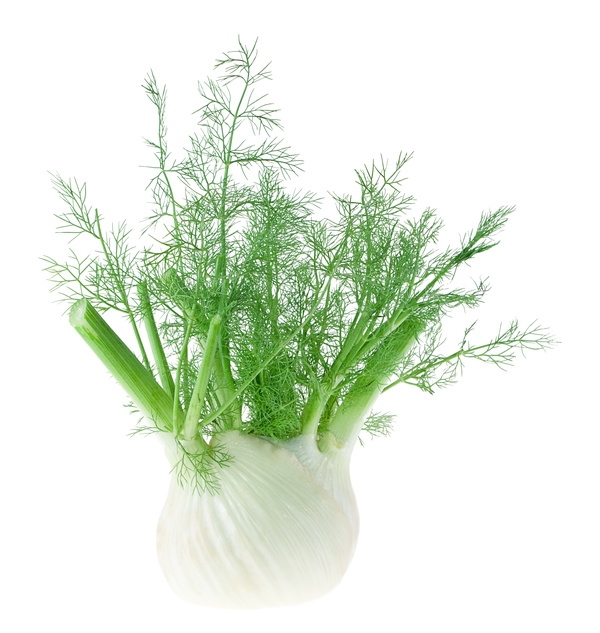 Courtesy of:
Catherine and Denise DeMarco
Ingredients
4 Fennel bulbs, trimmed and halved lengthwise
6-8 oz low-fat cottage cheese
2 oz Roquefort cheese
Ground black pepper
2 oz Fresh whole meal breadcrumbs
1 teaspoons safflower oil
3 oz watercress leaves
1 teaspoons cornstarch
2/3 cup skim milk
2 tablespoons dry vermouth
Method
Blanch the fennel bulbs in a large saucepan of boiling water for 5 minutes, until the layers have separated and softened slightly. Drain and set them aside.
Press the cottage cheese through a fine sieve into a bowl, and crumble the Roquefort cheese into the bowl. Add ground black pepper, and beat well.
In another bowl, blend the breadcrumbs with the safflower oil. Set aside.
Preheat your oven to 350, open the layers of the fennel slightly.
Set one-third of the cheese mixture aside, but spread the remaining cheese mixture on each layer of the fennel bulbs, and tuck in a few watercress leaves. Repeat with each bulb.
Place two bulbs, cut side down, in four individual gratin dishes (or use one shallow oven dish).
In a small saucepan, blend the cornstarch with 3 tablespoons of milk. Add the remaining milk, and cook over medium heat whisking continuously, until sauce has thickened slightly.
Remove the pan from the heat, stir in the vermouth and the reserved cheese mixture.
Spoon the sauce over the bulbs, and sprinkle the oiled breadcrumbs on top of all.
Bake for about 20 minutes, until the crumbs are golden.
By the Numbers
| Cal:
165
| Fat (g):
8
| Sodium (mg):
530
| Chol (mg):
10
---
 

February 22, 2010 | Kitchens Spa Index