Fat Free Sugar Free Cornbread
This recipe for lighter cornbread is veggie rich, but free of oil, sugar, and cholesterol (what you'd find in many cornbread recipes), and still offers that classic, delicious cornbread flavor.  
The Pritikin Eating Plan recommends you eat at least 5 (and preferably many more!) servings of vegetables and greens each day for super nutrition. Plus, you'll just naturally eat fewer calories and shed excess weight.  The chefs at the Pritikin health resort have introduced thousands over the last four decades to the pleasures of healthy cooking. Daily, they not only serve up deliciously healthy cuisine, they teach guests all the skills for preparing healthy food at home.  This is one of the Guest Favorites!  
Pritikin Fat Free Sugar Free Cornbread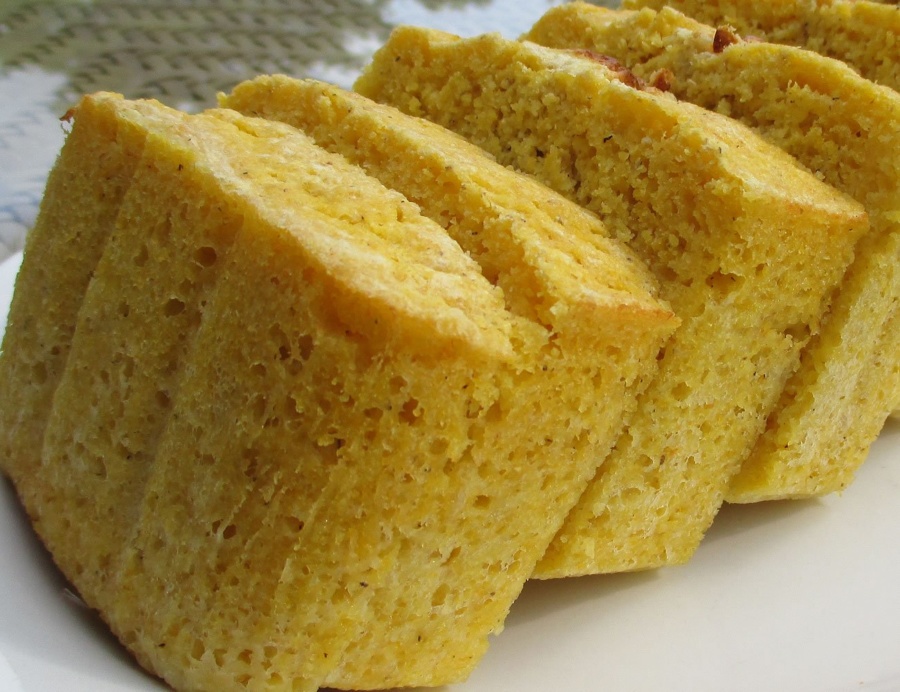 Recipes:
Bakery, Sides, Holidays
Ingredients
1 pound cornmeal
1/4 cup flour (stoneground whole-wheat)
2 teaspoons baking powder
1/4 teaspoon cinnamon ground
1/4 teaspoon nutmeg ground
2 teaspoons Splenda optional
5 cups milk soy or skim
2 teaspoons vanilla extract
2 cups egg whites
Method
Preheat oven to 350 degrees F.
In a large bowl, combine all the dry ingredients (cornmeal through Splenda) and mix well. Make a hole in the center and pour in the milk and vanilla. Use a wire whisk to gently mix in the liquids, using a circular motion.
In a separate bowl, whip egg whites until fluffy. Pour into mixture and mix in.
Pour mixture into muffin cups or cake tin, and bake in a hot water bath* at 350 degrees for 45 minutes.
* To prepare a water bath for baking, put your filled muffin trays or cake tin in a larger pan and add enough boiling-hot water to reach halfway up the side of the smaller pan.
---
ABOUT PRITIKIN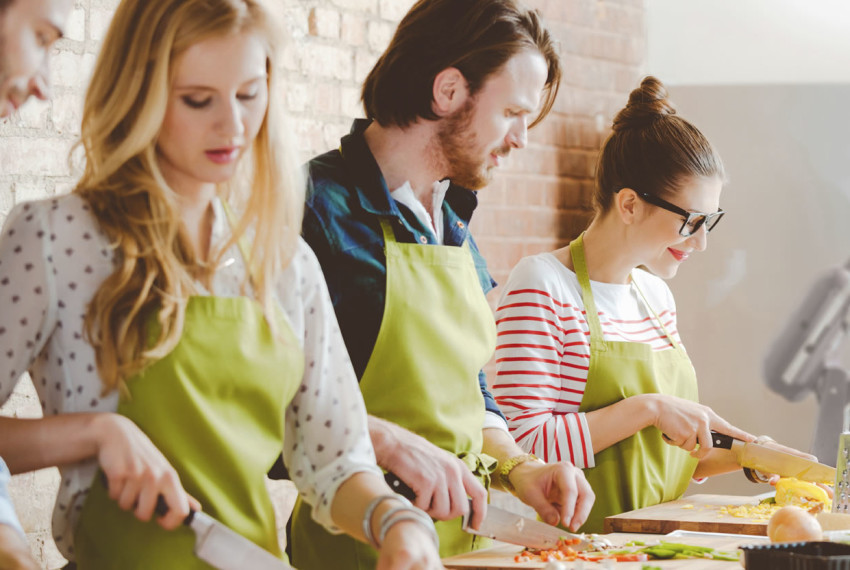 The Pritikin Eating Plan is proven in more than 100 peer-reviewed studies to have life-saving benefits like lowering cholesterol and blood pressure. Plus, you aren't losing your mind while losing weight. There's no calorie counting, no hunger. Just plenty of healthy, whole foods deliciously prepared, like the recipes shared with Spa Index.   Pritikin was the first comprehensive lifestyle program in America, and after 39 years on the cutting edge of lifestyle science, we are still the longest-running, most successful program for reversing many of modern society's health concerns, including obesity, heart disease, high blood pressure, and diabetes.   More than 100,000 people worldwide have come to Pritikin Longevity Center, in Miami Florida, for one-week programs, two-week programs, or longer. For some, the primary goal is losing weight. Others want to prevent and address health issues. Still others seek the ultimate spa-health vacation. Everyone leaves feeling better and, best of all – living better.
---
 

November 10, 2016 | Spa Index Miami, Pritikin, Weight Loss