Extended Stay Skyterra Wellness All Inclusive Health Retreats – NC
Every Skyterra Wellness Retreat package includes on- and off-campus programming, a well-rounded roster of enriching lectures and enlivening classes and activities.
The schedule accommodates plenty of downtime, so you can relax by the lake or stroll the grounds as you please. Keep in mind that our program is very small – our maximum capacity is 20 guests. Even in group classes, you receive far more personalized attention than in most other wellness settings.
The schedule varies every week, so you'll have plenty of fresh activities no matter how long you stay. Core weekly programming includes:
Comprehensive body composition and mobility screening
Daily guided nature walks
Daily breathwork and meditation sessions
A full array of fitness classes, including both low- and high-intensity strength training and cardiovascular workouts
Yoga and mobility sessions to address range-of-motion issues
Nutrition education and culinary demonstrations
Waterfall hiking
Seasonal outdoor sports and activities
Stress management skill building
Guidance on establishing sustainable positive habits.
For the Advanced Stay (9+ Weeks) Program, include:
All Fundamental Programming
All Extended Programming
$100 Certificate to the Gift Shop
Additional weekly coaching session
Personal Celebration & Adventure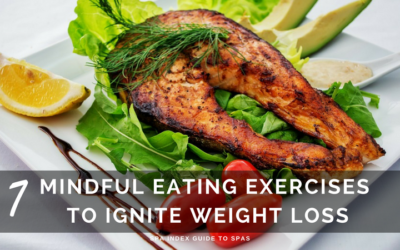 Here are 7 mindfulness exercises that you can practice with eating, which will help you drop the weight quickly, happily, and with ease and grace.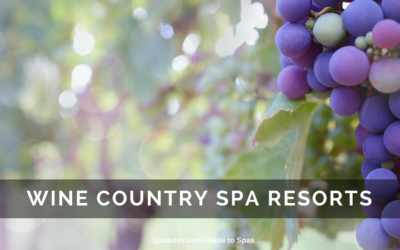 Spa Treatments and Wine were made for one another. Taste, aroma, sensation and a feeling of well-being all come into play, when drinking wine, eating cuisine cooked with wine, and enjoying spa treatments featuring vinotherapy — the healing properties of the grapes and seeds.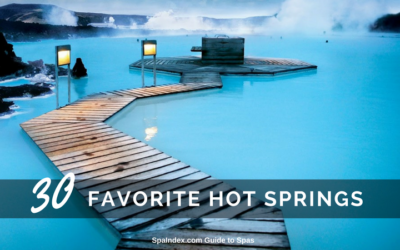 We've selected a few of our favorite places to soak up the waters, both destinations for the simple pleasure of a mineral water hydrotherapy soak, as well as more advanced therapeutic waters used for balneotherapy.

January 20, 2018 | Spa Index Favorite Getaways, Ongoing Dates, Skyterra