Dry Hair Treatment Mask
Three simple ingredients and a warm towel are all you need to tame dry, frizzy hair in cold climates.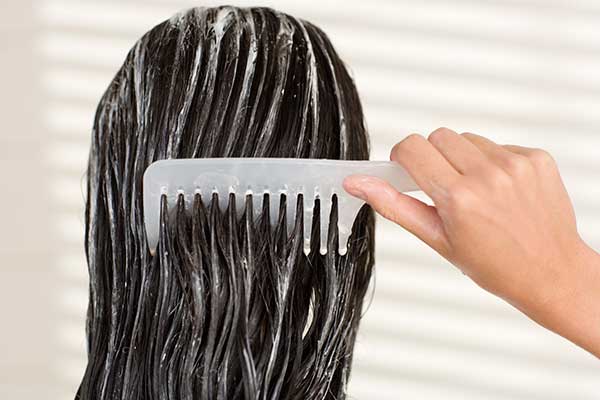 Courtesy of:
SpaIndex.com | Spa Lifestyle Daily
Ingredients
1/2 cup plain yogurt
1 tablespoon freshly squeezed lemon or lime juice
1 egg
Method
Blend all ingredients in a bowl until smooth.
Shampoo with your favorite product.
Apply the yogurt mixture to your freshly washed hair and scalp.
Leave mask on hair for 10-15 minutes.
To help aid the penetration of the hair mask, you can cover your hair with a moist, hot towel (dampen it and heat it gently in the microwave).
Rinse the mask out completely with warm water, and follow with a gentle conditioner.
Do not shampoo again for a day.
Notes
Does it matter what kind of yogurt? Yes, it does. Avoid flavored yogurts or obviously any yogurt with mixed in ingredients. The best is a plain, natural yogurt which doesn't contain pectins or thickening agents, because you want the texture of true, coddled yogurt. Greek yogurt is thickest and "holds" best, so we recommend you use that, but any plain, natural yogurt will work -- it will just be looser and messier.
---
September 1, 2009 | Kitchens Spa Index DIY