Sunblock Recipe
Our esthetician experts say "If you can see your shadow, you need sunblock." However, did you know the active ingredients in sunblock often dissipate after the season? You should always use a sunblock, but, don't purchase it in bulk or save that last little bit in the bottle for the next season. Buy it fresh every season, or, make your own if you don't have access to your favorite brand. Note: This recipe will give you a white nose "lifeguard style."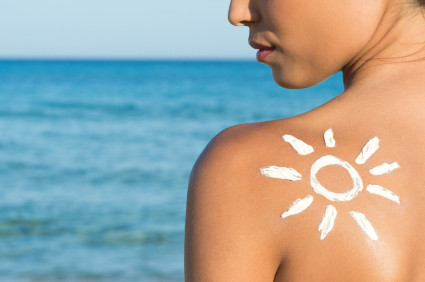 Courtesy of:
SpaIndex.com: Guide to Spas and Spa Lifestyle Daily
Ingredients
1 tablespoons zinc oxide
1 1/2 teaspoons light sesame oil
1 tablespoons rosewater
Method
Mix together the zinc oxide and sesame oil.
Heat the mixture gently, using a double boiler, and stir well to mix.
Remove from heat and slowly add the rosewater, as you continue stirring.
Allow to cool completely, and store in a clean container with a tight lid, in the fridge.
Notes

Yields 2oz and keeps 10 days in the fridge. Be careful if you decide to add any essential oils to this Sunblock Recipe. Many are photo-sensitive and can contributing to burning. SPF factors are contingent upon many factors (ratio of zinc to base, etc).

 

 

First publication on Spa Index April 10, 2005

June 10, 2013 | Kitchens Spa Index DIY, Family, Summer