Mango Aloe Toner
Pick up an extra Mango at the fruit stand this summer, or set aside a few tablespoons before making your morning smoothie.  Mango helps exfoliate the skin and aloe vera gel soothes and helps alleviate redness in the skin.  
This recipe isn't strictly a "toner" in the sense that we swab it on prior to using cosmetics or moisturizers. Rather, it tones, softens and exfoliates the skin while you sleep and is washed off in the morning.  This is a particularly good mask for windburn after a day of hiking and climbing.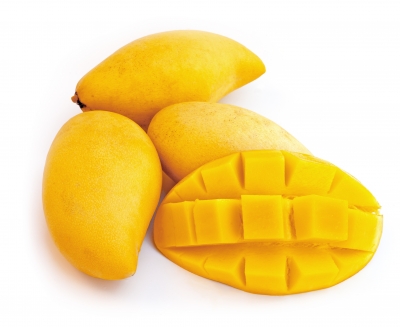 Courtesy of:
The Spa at the Lodge at Skylonda*
Ingredients
1 cup aloe vera gel
2 tablespoons mango, chopped
1 lime, juiced
Method
Puree the aloe vera gel, mango, and juice of one lime in a blender.
Apply to your fact at night with a cotton pad.
Wash off in the morning with cool water.
Store remainder in a bottle in the refrigerator for 2 weeks.
Notes

Your face may feel sticky. This is from the exfoliating sugars in the mango.

*The Lodge at Skylonda is closed, but is now home to the Stillheart Instititute, a wellness facility.

Photo Courtesy of Sommai Free Digital Photos

June 19, 2013 | Kitchens Spa Index DIY