Kelp Firming Mask
This mask treatment will help to soften and firm your skin at the same time.   Powdered kelp, when hydrated with yogurt or water, forms a mucilaginous (slippery and gelatinous) texture which is wonderful for the skin, soaking it with vital minerals from the sea.  It has at least 14 vitamins and 18 minerals, including folate, niacin, vitamin K, calcium, zinc, potassium and manganese.
SharAmbrosia Kelp Firming Mask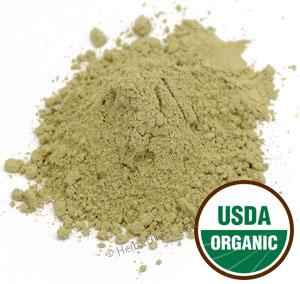 Method
Place 3 tablespoons of plain yogurt into a small dish.
Add the powdered Kelp, stir well.
Add the honey and stir until all three ingredients are blended into a smooth consistency.
To use: Cleanse face, apply the mask all over face, neck and shoulder area. Massage lightly (the Kelp moistens and promotes exfoliation).
Leave on for about 5-10 minutes. Remove with a warm washcloth.
Use a tonic or hydrosol on a cotton ball for complete removal.
Apply your moisturizer as usual.
Notes
Kelp contains iodine, so those with iodine allergies should not use this mask.

You can order online, or, you can find kelp capsules at your local health food store or bulk aisle at whole foods type departments.
---
April 4, 2004 | Kitchens Spa Index DIY