Gentle Exfoliating Lemon Facial
This mask gently exfoliates (oatmeal, citric acid and sour cream) and nourishes (sour cream).  Always use this Lemon Facial Mask immediately after mixing for best results — the lemon juice will cause the sour cream to curdle if it is not used quickly.


Gentle Exfoliating Lemon Facial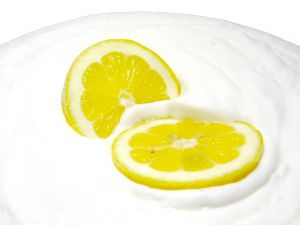 Courtesy of:
SpaIndex.com | Spa Lifestyle Daily
Ingredients
2 tablespoons sour cream
1 teaspoon finely ground oatmeal
1 teaspoon fresh lemon juice
1 drop lemon essential oil
Cucumber slices (optional)
Method
Mix the sour cream, oatmeal, lemon juice and essential together in a bowl.
To use, massage over clean face and neck skin and the rest for 10 minutes (with cucumber slices if you have them) over your eyes.
Rinse well with warm water and follow with toner and moisturizer.
August 25, 2013 | Kitchens Spa Index DIY