Apple Pear Firming Cream
This firming cream soothes, tightens, and brightens.  The buttermilk softens and moistens, the egg whites tighten the skin and smooth fine lines, the citrus and apple juices gently exfoliate, and the remaining fruits and herbs aid in rejuvenating and brightening.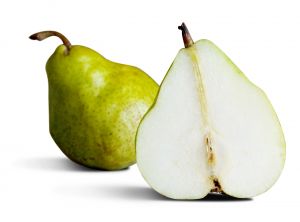 Courtesy of:
SpaIndex.com | Spa Lifestyle Daily
Ingredients
1 teaspoon apple juice
1 teaspoon lemon juice
1 teaspoon lime juice
2 tablespoons buttermilk
1 tablespoon rosemary leaves
3 seedless grapes
1/4 pear
2 egg whites
Method
Blend all ingredients in a blender on medium speed for 30 seconds.
Using a cotton ball, dab mixture on areas around the eyes and wherever wrinkles have developed.
Let dry, then rinse with warm water.
Use no more than 3 times a week.
Follow with a moisturizer.
Cover and refrigerate immediately.
Shelf life: 4 days.
---
April 12, 2013 | Kitchens Spa Index DIY