Apple Firming Face and Neck Gel
The combination of apple juice, aloe vera, pectin and glycerin firm and tone the face and neck area.  You can find pectin in the canning area of your department or grocery store.


Apple Firming Face and Neck Gel
Source:
SpaIndex.com | Spa Lifestyle Daily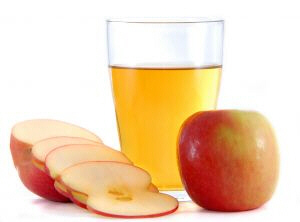 A simple firming and toning remedy.
Ingredients
4 teaspoons hot distilled water
1 teaspoon freshly juiced apple juice
1 teaspoon aloe vera gel
4 teaspoons vegetable glycerin
1 heaping teaspoon powdered pectin
Method
Add the glycerin to the water/juice/gel combination and stir to fully incorporate.
Add the pectin while the liquid remains quite warm (if it cools, place it in the microwave or a double boiler to raise the temperature) and use a hand held electric mixer to blend, or stir vigorously to dissolve the pectin.
Once the pectin has fully dissolved, a light gel will begin to form. This may take from 15 minutes to 1/2 hour.
Once the gel sets, Apple Face & Neck Gel is ready to use.
Apply the gel in a layer to your clean, damp face and neck.
Rest for 15 minutes.
Rinse with warm water and follow with a light moisturizer if desired.
By the Way

Approx. 2 applications. Leftover product can be stored in the refrigerator for about a week but the shelf life of this product is necessarily limited by the fresh apple juice.

04/12/2005 | Spa Index Kitchen