Corn and Sour Cream Mashed Potatoes
Oh, the rewards of easy Pritikin cooking! Here's Mashed Potatoes With Corn and Fat-Free Sour Cream, perfect for holiday meals or just nights when you're craving a little comfort food but want to be good to your heart and waistline.     Complex carbohydrates sources such as whole grains, potatoes, yams, and beans are super stars for our health because they deliver fiber as well as mega amounts of other nutrients.
The Pritikin Eating Plan recommends you eat at least 5 (and preferably many more!) servings of vegetables and greens each day for super nutrition. Plus, you'll just naturally eat fewer calories and shed excess weight.  The chefs at the Pritikin health resort have introduced thousands over the last four decades to the pleasures of healthy cooking. Daily, they not only serve up deliciously healthy cuisine, they teach guests all the skills for preparing healthy food at home.  This is one of the Guest Favorites!  
Pritikin Corn and Sour Cream Mashed Potatoes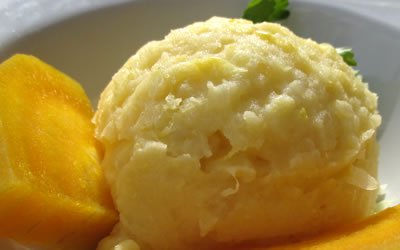 Ingredients
2 pounds potatoes (Yukon Gold)
1 cup corn (fresh) or frozen kernels (thaw if frozen)
1/2 cup milk nonfat very hot
1/4 cup sour cream, fat free
Dash nutmeg ground (optional)
Method
Boil potatoes in water until soft (about 25 minutes).
Meanwhile, in a medium-hot nonstick skillet, sauté corn kernels until soft, about 5 minutes.
In a food processor, blend corn to a paste-like consistency.
In a large mixing bowl, mash potatoes using a wire whip. Add corn, hot milk, sour cream, and nutmeg (optional). Whisk until potatoes are fluffy. Serve immediately.
---
ABOUT PRITIKIN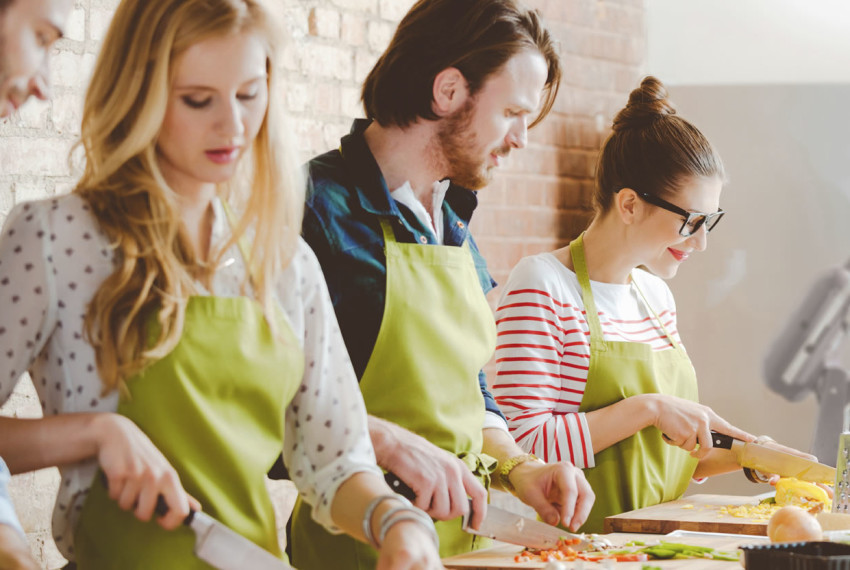 The Pritikin Eating Plan is proven in more than 100 peer-reviewed studies to have life-saving benefits like lowering cholesterol and blood pressure. Plus, you aren't losing your mind while losing weight. There's no calorie counting, no hunger. Just plenty of healthy, whole foods deliciously prepared, like the recipes shared with Spa Index.   Pritikin was the first comprehensive lifestyle program in America, and after 39 years on the cutting edge of lifestyle science, we are still the longest-running, most successful program for reversing many of modern society's health concerns, including obesity, heart disease, high blood pressure, and diabetes.   More than 100,000 people worldwide have come to Pritikin Longevity Center, in Miami Florida, for one-week programs, two-week programs, or longer. For some, the primary goal is losing weight. Others want to prevent and address health issues. Still others seek the ultimate spa-health vacation. Everyone leaves feeling better and, best of all – living better.
---
 

November 10, 2016 | Spa Index Miami, Pritikin, Weight Loss