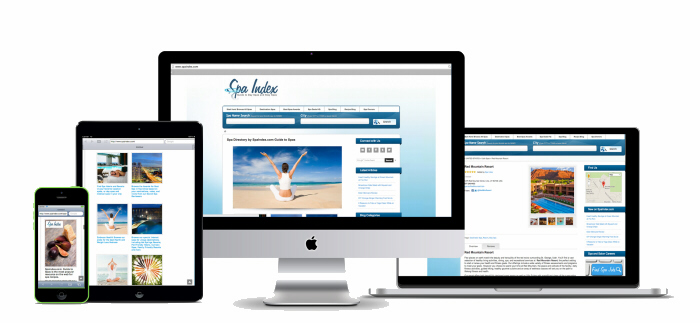 If you are interested in discussing options for listing your spa, please review our listing plans and services on Spa Index Media.
Learn more about Spa Index Media and its services for the spa and wellness industry, including our spa directory, marketing and advertising campaigns, website designs, SEO Audits, and More.
CONSUMERS
This contact form is allows you to reach our directory's consumer and administrative team.   It is not a contact form for spa facilities listed on the directory.  If you have special requests or need assistance from the Spa Index Team, please proceed with this contact form.
VENDORS
 If you are an innovator, merchant or vendor interested in advertising a product or service of interest to spa and wellness  enthusiasts, or sponsoring content on this spa directory, you may proceed to use the contact form, below.
CONTRIBUTORS
We are always interested in sharing the expertise of and articles written by experts in the spa and wellness industry.  Your inquiry must contain a link to current works published online.
MAILING ADDRESS
Spa Index Media, LLC
1511 M Sycamore, Suite 104
Hercules, CA 94547
USA