Canyon Ranch Vegetable Kale Soup
Kale is a member of the cabbage family and grows best in cold climates.   Even so, it is available all year round in most parts of the country, making this hearty recipe a soup for all seasons.
Kale has a mild cabbage-like flavor and comes in a variety of colors. It is very high in vitamins A, C, folic acid, calcium, and iron. It also contains vitamin K, essential to the clotting of blood. Kale contains other protective substances called phytochemicals that are thought to play a role in cancer prevention. In other words, this is a very healthy vegetable!


Canyon Ranch Vegetable Kale Soup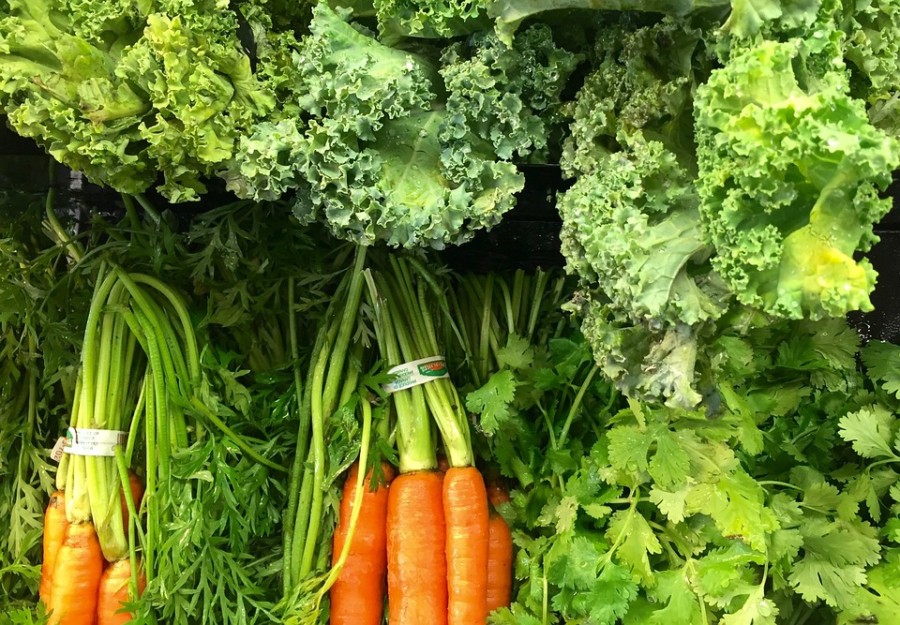 Ingredients
1/4 cup dried chickpeas, soaked overnight in water
1/4 cup dried kidney beans, soaked overnight in water
4-1/2 cups chicken stock
1 cup chopped green kale
1 medium carrot, peeled and diced
1/2 medium onion, diced
1 cup thinly sliced green cabbage
1/2 large potato, peeled and diced
1 garlic clove, minced
2 teaspoons red wine vinegar
Method
Drain and rinse the chickpeas and beans. In a large pot combine them with the chicken stock and bring to a boil over high heat. Reduce the heat to medium and cook for 40 minutes.
Add the remaining ingredients and simmer until the beans are cooked through and tender, about 20 minutes.
Makes 6 servings at 1 cup each.
Notes

Substitute vegetable stock for the chicken stock, and you have a vegetarian and vegan version.

By the Numbers

Serving size:

1 cup

| Cal:

85

| Fat (g):

2

| Carbs (g):

14

| Sodium (mg):

96

| Protein (g):

5

| Chol (mg):

10

 

November 15, 2016 | Kitchens Spa Index Canyon Ranch