Canyon Ranch Burger
Spa Cuisine doesn't automatically mean deprivation. With this simple recipe for a hamburger, Canyon Ranch reminds us that you can remain committed to healthy eating while still enjoying your favorite burgers simply by  not going overboard on high fat toppings.

Buy the best meat you can find and let the quality of the flavor shine through with nothing more than fresh produce, grilled beef, and a toasted bun spread with homemade dressing. You won't miss the cheese, bacon, onion rings, or other sloppy ingredients so typical at a burger chain. — Spa Index
Canyon Ranch Burger
"The simple but delicious and satisfying hamburger that is served with Coleslaw and Oven Fries has for years ranked among the most popular items on our menus whenever we do a guest poll. We warm the hamburger buns, but if you prefer, you can toast them."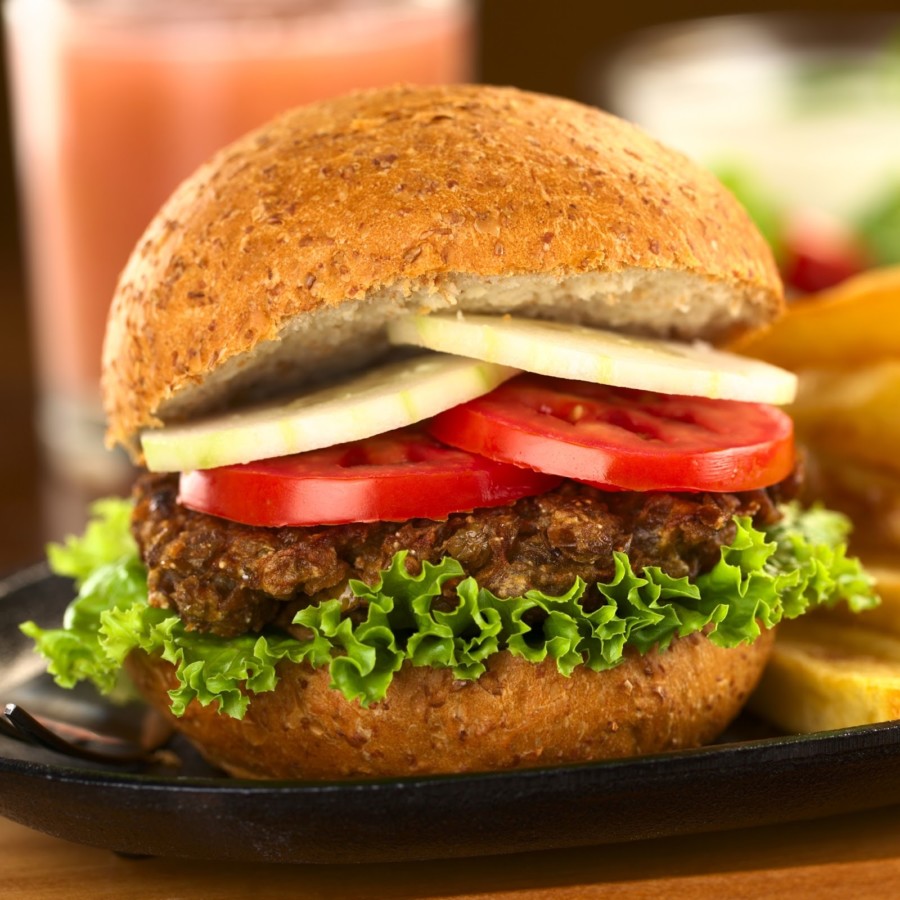 Courtesy of:
Canyon Ranch Health Resort
Ingredients
1 pound extra-lean ground round
8 small hamburger buns (preferably whole wheat)
tomato and onion slices
lettuce
pickles
Method
Form the meat into 2-ounce patties and cook as desired.
Spread each bun with 2 teaspoons of 1000 Island Dressing.
Place 1 patty on each bun and garnish with tomato, onion slices and lettuce.
By the Numbers
Serving size:
1
| Cal:
246
| Fat (g):
12
| Carbs (g):
19
| Sodium (mg):
238
| Protein (g):
15
| Chol (mg):
39
---
---
Photo courtesy of Piyato, | FreeDigitalPhotos.

March 8, 2015 | Kitchens Spa Index Canyon Ranch