Bleu Cheese and Cherry Stuffed Endive – Skyterra Recipe
Bleu Cheese and Cherry Stuffed Endive is a delicious seasonal finger food which makes a bright and lovely appetizer for any lunch or dinner. Skip ordinary cheese and crackers and use crisp, leafy endives for a plant-based pre-meal platter instead.  Smoked bleu cheese adds gentle complexity to the natural sweetness of dried cherries, but plain high-quality bleu cheese works well too.
Bleu Cheese and Cherry Stuffed Endive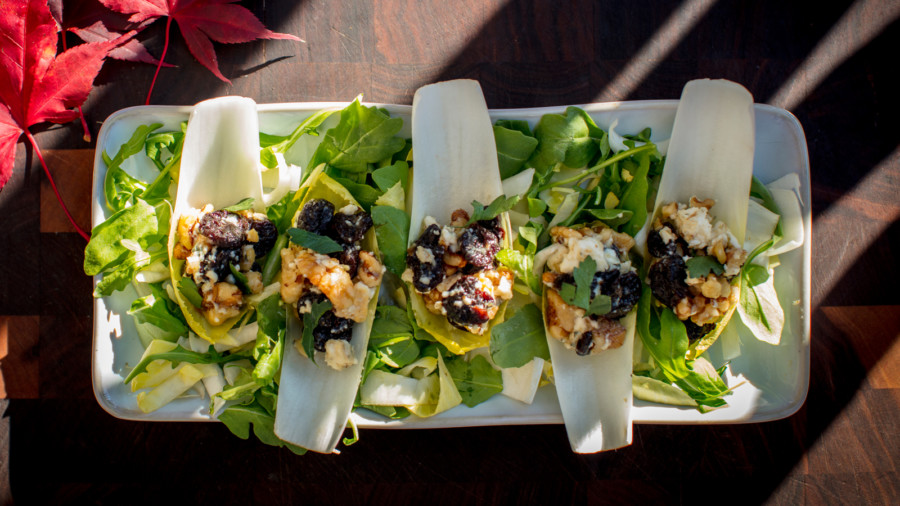 Ingredients
2 endives
1/4 lb smoked bleu cheese
1 cup no-sugar-added dried cherries
1/2 cup walnuts, toasted
1 Tbsp. extra virgin olive oil
Salt & pepper to taste
Method
Remove eight large outer leaves from the endives. Reserve the rest for garnish.
In a small bowl, mix the bleu cheese, cherries, walnuts, salt, and pepper.
Scoop goat cheese mixture into endive leaves. Drizzle with olive oil and serve on a bed of shredded endives.
By the Numbers
Serving size:
1
| Cal:
128
| Fat (g):
7
| Sat Fat (g):
0.7
| Carbs (g):
15.5
| Sugar (g):
9.5
| Sodium (mg):
73
| Fiber (g):
4
| Protein (g):
1.7
| Chol (mg):
4
---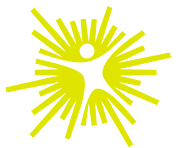 Lindsay Ford received her B.S. in Exercise Science and her M.S. in Science from Ball State University in Muncie, Indiana. She is a Registered Dietician at Skyterra Wellness Retreat & Weight Loss Spa near Lake Toxaway, in the Blue Ridge Mountains of western North Carolina.  Skyterra offers an all-inclusive weight loss and fitness program in this beautiful mountain and lake setting. Guests explore sustainable foundations of good health, sound nutrition, and mindful well-being, and enjoy daily fitness, outdoor adventures, water sports, farm-to-fork cuisine, massage, educational classes, and more.
---
December 1, 2017 | Spa Index Favorites, Skyterra