Best Spas in Detroit
The votes are in for the Best Spas in Detroit. Check out our list of award-winning and reader favorite spas and use our guides to both Spas in Detroit Metro and Spas in Michigan to find the perfect place for your next spa day or spacation.
These day spas offer skin care, massage, manicures, pedicures, aromatherapy, couples treatments and much more.  These spas are considered the Best of the Detroit Metro Area based on polls and ratings from our readers and spa enthusiasts, visits and reviews by SpaIndex.com, local radio, print and digital media, and spa industry professionals.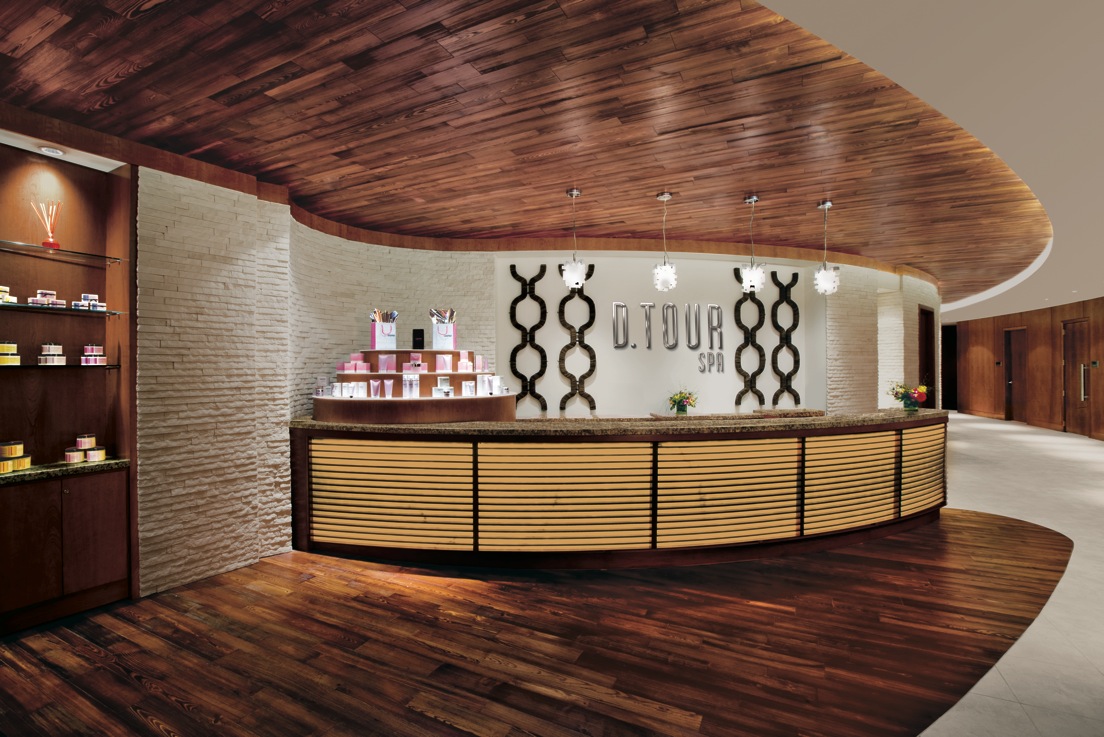 Our readers nominated this casino hotel as the Detroit area's best hotel spa.  We agreed!
D.Tour Spa offers an Spa Experience in an upscale, 13,000-square-foot facility featuring dedicated relaxation lounges, thermal whirlpools, large steam rooms, dry saunas and rain shower facilities.  Plentiful appointments were available thanks to 10 private treatment rooms, and the menu includes specialized selection of massage and body treatments.  Don your spa robe and slippers, stow your belongings in the locker room, and prepare to spend the day being rejuvenated from the stress of city life.
I had an incredible spa day at D.Tour, with my Mother.   We made a day of it and were treated like royalty.  I especially appreciated the quiet areas with refreshments and reading materials while we waited for each other to finish treatments, and, at the end of the day, we had everything we wanted from a shower room to get ready for dinner, to a vanity area stocked with toothbrushes, mouthwash, even curling irons and hair clips for our hair.  What a delight. 
Secret Spa Reviewer
Our readers nominated this downtown location of the Woodhouse Day Spas brand as the Detroit area's best day spa in the city of Detroit.  We agreed!
This location is in the heart of downtown Detroit in the Campus Martious area, and boasts an extensive menu of services from signature facials, to body treatments to massage, nail care, and more.
Guests enjoy the top notch and amenities that come with any service at Woodhouse, including tea, wine, Mimosas, water, and more, along with comfortable robes and slippers and well outfitted changing areas and lounges.   Massage tables are pre-warmed for your comfort and have fresh, quality linens for every guest.  Spa Parties are available, as are packages for couples.
I had an incredible spa day, here. It's really easy to forget you're still in downtown Detroit, because this is a little oasis of calm. I've been to many Woodhouse Locations and the exemplary service is beautifully carried out here, more so than other day spas in this area.
Secret Spa Reviewer
I had the Volcanic Stone Massage. I'm usually a bit of a skeptic about hot stone therapies.  I get them because I don't like a lot of finger digging, and it's warm and nice but seldom impressive. I had some shoulder and neck pain, however, from a volleyball game and after this experience, the warmed and smoothed stones were gliding over my problem areas, giving me deep warmth and pain relief unlike others I've had. It's all about the expert placement and knowing how best to use them, and my therapist truly did.
Secret Spa Reviewer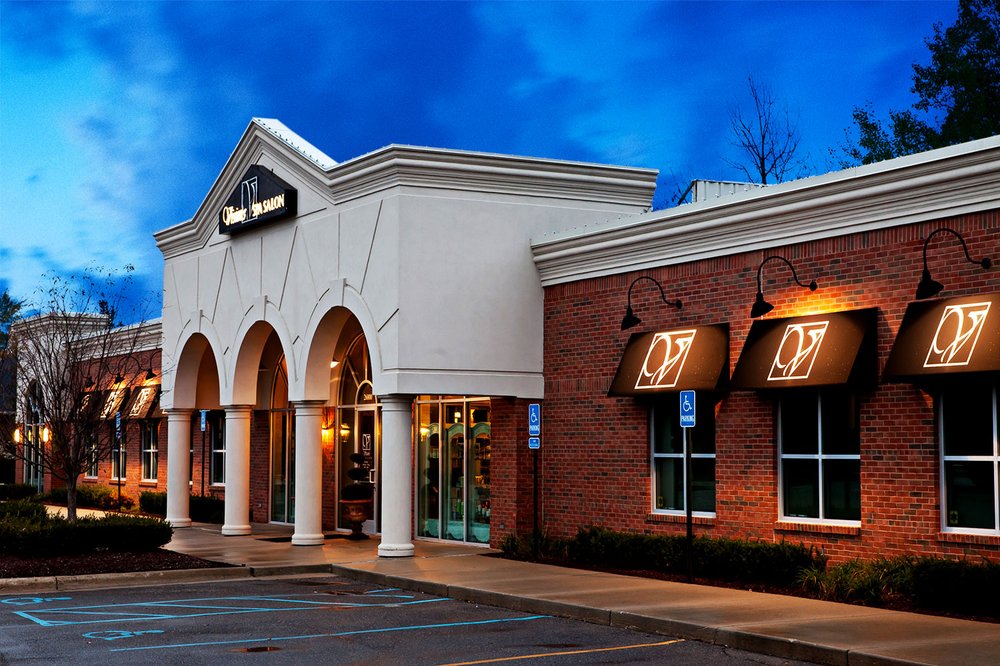 VISIONS SPA SALON
26800 Beck Road, Novi
248-344-9944
Visions Spa Salon in Novi, Detroit Metro Area, received the most number of reader votes for "Best Overall Day Spa" in the Detroit Metro area and received top marks from our two (2) Secret Spa Reviewers.   Visions Spa Salon offers 8 treatment rooms and 1 couples' room, and provide a full menu of services, including facials; manicures and pedicures; cosmetic services including brow and lash tints; massage modalities, including Clinical Oncology Esthetics®, pregnancy massage and reflexology; body wraps and scrubs; tanning by product; waxing; hydrotherapy and Vichy shower; dry sauna; ear candling; complete hair-care; spa parties; and a relaxation area with lockers.
Visions has been in operation since 1988 and has an extensive menu based on both time-honored client favorites as well as current specials and series.  The Classique 88 package, for instance, includes a hair cut and style, a pedicure, a manicure, and make-up application — services offered since 1988.  You can also opt to add lunch or dinner, making for a complete spa day.  My stylist was Erin Davis and I couldn't have been happier.
Secret Spa Reviewer
Our readers nominated Margot's European Day Spa as the Detroit area's best spa for expert skincare and esthetics.  We agreed!  Margot's European Day Spa marked its 35th anniversary in 2015, including a decade at its current location. Founder and owner Margot Koehler began her esthetics career in her hometown of Heidelberg, Germany. She also has certifications in France, Great Britain, Japan and the United States.  Margot's also offers a complete menu of body care, massage, and nail care.
I had an excellent facial from Margot's European Day Spa and my consultation, service, and follow-on care proved the adage 'you get what you pay for.'    I did pay slightly more for this facial than at other locations in the area, however, this is the skincare regimen I'll repeat.  I paid for the ambiance (nice waiting area, showers, locker room and complimentary tea), the education and experience of an aesthetician who has more than a quarter century of experience, and, the results.    My face has never looked better and as a public speaker, that's worth every penny to me."
Secret Spa Reviewer
COSI BELLA NAIL SPA
13677 23 Mile Road, Shelby Township
586-247-6700
Our readers tipped us to Cosi Nail Spa as "one of the cleanest and best nail spas you'll ever visit."  Cosi Bella Nail Spa specializes in manicures and pedicures with the latest and best equipment, practices and training, and customers enjoy the specialty ventilation system which keeps fumes under control.   The spa also offers skin care, waxing and massage, and even a shampoo and blow dry bar, to make sure you leave feeling and looking great.
Kim, the owner, gave us our best manicures and pedicures of the season.  The salon spa itself is beautiful, clean, and inviting, and we walked out with beautiful hands and feet.
Secret Spa Reviewer
BROWSE MORE SPAS IN GREATER DETROIT
Detroit is the most populated city in Michigan and is the largest city on the United States-Canada border, and the Detroit Metro Area includes many municipalities, towns and cities. Some of those include Ann Arbor, Birmingham, Bloomfield Hills, Dearborn, Farmington Hills, Grosse Pointe, Livonia, Novi, Plymouth, Rochester Hills, Shelby Township, Sterling Heights, Troy, Windsor and more.
CLICK
BROWSE MORE SPAS IN MICHIGAN
Find more day spas, salon spas, spa hotels and resorts in Michigan. CLICK

June 21, 2017 | Spa Index Best Day Spas, Detroit, Michigan