Beer Hair Rinse
Beer adds protein to make hair shiny and make it feel thicker, and the essential oils enhance shine and manageability.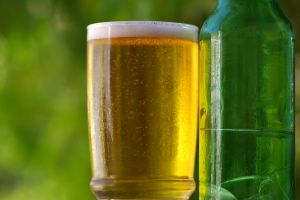 Courtesy of:
SpaIndex.com | Spa Lifestyle Daily
Ingredients
1 oz distilled water
2 teaspoons apple cider vinegar
7 drops lemon essential oil
1 ounce beer (stale works fine)
5 drops rosemary essential oil*
5 drops calendula essential oil**
Method
Mix all ingredients together in a squirt bottle or pitcher with spout.
Pour over clean, washed hair as a final rinse.
Notes
*Do not use rosemary oil if pregnant. Substitute with another herbal oil. **Optional, but recommended for blondes.
---
April 12, 2005 | Kitchens Spa Index DIY