Basil Blemish Tonic
Basil is known for its soothing and toning properties, and can calm down blemishes and distressed skin.  You won't find a simpler recipe than this.

Basil Blemish Tonic
Source:
SpaIndex.com Spa at Home Collection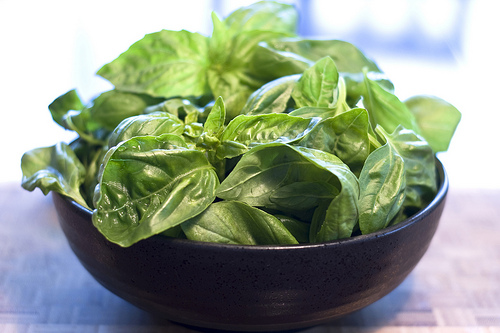 Ingredients
1 large handful of fresh basil leaves
1 cup boiling water
Method
Steep basil leaves in water for 10 to 20 minutes.
Remove leaves, cool the Basil Tea.
Apply tonic to your problem areas with a clean, white cotton ball.
Keep the tonic refrigerated and discard once the tonic becomes cloudy.
By the Way

We advise against using dried basil for this recipe. The fresh basil has fresh essential oils and nutrients which are important for this tonic.

10/04/2012 | Spa Index Kitchen