Banana Vanilla Porridge – Eden Health Retreat
Cool weather has its own special reward though and generally it's a time to balance out that summer activity with a little restorative balance. It's also time to change over from our cooler summer foods to our warming winter ones which is nature's way of making sure we nourish our bodies in a seasonally appropriate way.   I have the perfect recipe for starting your day.   This Banana Vanilla Porridge is warm, nutritious, health-giving and hearty!   High fibre, great for cholesterol and super for energy.
Banana Vanilla Porridge
This is a creamy no-bake dessert!
Ingredients
1 cup rolled oats
1/2 cup coconut cream
1/2 cup soy milk
1 dessert spoon maple syrup
1 tablespoon shredded coconut
1 tablespoon macadamia nuts chopped
1 tablespoon vanilla extract
1 whole ripe banana (sliced)
Method
Place oats in a saucepan and just cover with water, leave overnight to soak. In the morning oats should have absorbed all the water, however if there is any left, just strain off remaining water.
Add soy milk and coconut cream to the soaked oats and cook until the oats are soft, stirring often (approx 5-10mins) over medium heat.
Once the oats are cooked, pour over the maple syrup and vanilla extract and stir until combined thoroughly.
Add the sliced banana, shredded coconut and macadamia nuts and stir gently. Add extra banana slices if desired and your porridge is ready to serve!
Notes
"You've heard about the health benefits of dark chocolate, but did you know that you can benefit even more by eating the beans themselves, with less processing? Cacao nibs are cacao beans that have been roasted, separated from their husks, and broken into smaller pieces. Cacao nibs have a chocolatey taste, but they're not quite as sweet as chocolate, which can make them more versatile." -- Teri Coles, Huffington Post Canada
---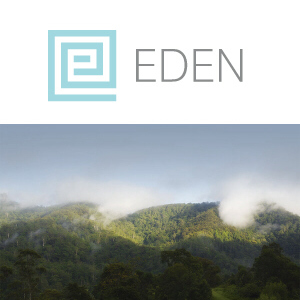 Eden Health Retreat
This beautiful health retreat and destination spa is in Queensland, Australia.  A stay at the retreat promises to help restore the balance by offering a holistic program specially designed to alleviate stress and maintain optimum health through healthy eating, exercise and pampering. People of all ages and walks of life come to the Eden Health Retreat – whether to manage their weight, improve their diet, stop smoking, combat stress or to just take some well earned time out from their busy world.
---
 

 

October 10, 2014 | Spa Index Eden Health Retreat