Avocado Aioli
This creamy, garlicky Avocado Aioli is a topping for a delicious Grilled Prawn Salad, but is a wonderful dip for appetizers or to use in place of salad dressing, or, as a topping for some of our light taco recipes, and even as a spread on sandwiches. Try it with a Light BLAT — a bagel thin or pita bread spread with Avocado Aioli, a few slices of turkey bacon, and fresh tomatoes with mixed greens.
Avocado Aioli
Plan on 2 tablespoons per serving from this 1-cup recipe.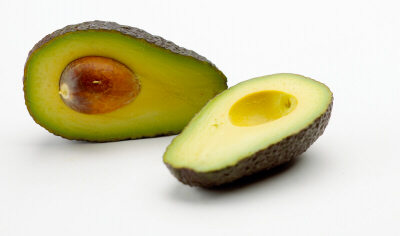 Courtesy of:
Biggest Loser: 6 Weeks to a Healthier You
Ingredients
1 medium very ripe avocado
1/3 cup plain, fat-free Greek-style yogurt
1 tablespoon chopped basil
2 teaspoons minced garlic
1 teaspoon fresh lemon juice
1/2 teaspoon salt
1/4 teaspoon ground black pepper
Method
Combine the avocado, yogurt, basil, garlic, lemon juice, salt and black pepper in a food processor and process until just smooth.
Use immediately or store in the refrigerator.
By the Numbers
Serving size:
2 Tablespoons
| Cal:
35
| Fat (g):
4
| Carbs (g):
2
| Sodium (mg):
150
| Protein (g):
2
| Chol (mg):
1
---
From "The Biggest Loser: 6 Weeks to a Healthier You" by The Biggest Loser Experts and Cast. Copyright © 2010 by Universal Studios Licensing LLLP, The Biggest Loser™ and NBC Studios, Inc., and Reveille LLC. Reprinted by permission of Rodale, Inc., Emmaus, PA 18098.

September 1, 2013 | Kitchens Spa Index Biggest Loser Recipes