7 Super Foods to Combat Stress
Life has a way of getting the best of us some days. Whether it's working too many hours, being tethered to too many digital devices that never seem to let you "turn off", shuffling your children all over town for their activities, taking care of your household, or dealing with personal or family matters, stress can take its toll on you physically, mentally, emotionally, and spiritually. There are simple steps you can take to combat stress, starting with the foods you eat. 
Avoiding caffeine and alcohol — stimulants and depressants — is a good start when life is particularly stressful. The short lived booth from your morning coffee actually robs you of the fuel you need to successfully cope with tension. Sugary foods should also be avoided as well, as they cause your blood sugar levels to spike then dip rapidly, which can in turn make your energy levels spike and dip at the same rate.
However, there are several super foods out there that provide you with the energy and nutrition your body needs to keep stress in check.  Here are 7 Super Foods to Combat Stress, and recipes to make the best use of them.
ASPARAGUS
Asparagus, which is high in folic acid, can help level out your moods. Folic acid and vitamin B are key players in producing serotonin, a chemical that gets you into a good mood.   Try this recipe for Sesame Asparagus
LEAN BEEF
And though we may hear negative opinions regarding red meat, it's actually a wise dinner option for a stressed-out family.  Beef has high levels of iron, zinc and B vitamins which not only helps put you into a good mood, but helps you stay there as well. Your local butcher can help you select lean cuts for the healthiest options. Try these recipes for Thai Beef Salad and  Canyon Ranch Teriyaki Steak
MILK
Milk (and plain Greek Yogurt) really does a body good. Chock full of calcium, protein, antioxidants, and vitamins B2 and B12, it helps strengthen bones and promotes healthy cell regeneration. Paired with a healthy whole-grain cereal choice in the morning, low-fat milk is a great way to start your day and arm yourself to do battle with stressful situations.

Cottage cheese is also another great dairy choice, and when coupled with a fruit that's high in vitamin C, it helps the body battle free radicals that run rampant during your most stressed periods.   Try these recipes for Lemon Cottage Cheese Pancakes  and  Baked Fennel  
ALMONDS
Almonds are also a wise choice when it comes to arming yourself against stress. They are high in magnesium, zinc, as well as vitamins B2, C, and E and unsaturated fats, all which are great warriors against free radicals, which have been shown to cause cancers and heart disease. Try these recipes for Orange Almond Rice Pilaf  and Almond Crusted Zucchini Fries 
FISH and SEAWEED
Fish, along with nutrient-packed Nori (seaweed), provide Omega-3's, vitamins, and other minerals. When served as sushi with the fresh and spicy flavors of wasabi, soy sauce, and other fresh vegetables, sushi provides a fun, tasty and healthy departure from fried fish and chips, and can leave you feeling refreshed, energized, and relaxed. Try these recipes for Maple Glazed Salmon and  Pecan Dijon Tilapia 

CITRUS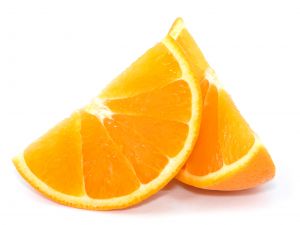 Citrus fruits and spinach are loaded with vitamin C, which is vital to promoting a healthy immune system, and making chemical messengers in the brain. Try these recipes for Jicama Slaw with Pink Grapefruit and Golden Door Four Citrus Salad 
LEGUMES
Beans (legumes) can help with hypertension and, as a complex carbohydrate, provide energy for the body, especially the brain and the nervous system. Complex carbohydrates are also the best choice for a stable blood sugar level. Whole grain breads and cereals, legumes, and starchy vegetables are all good complex carbohydrate sources.  Try these recipes for Huevos Rancheros   Turkey Chili Con Carne  and  Crostini with Lima Bean and Pecorino Puree 

With these 7 Super Foods to Combat Stress are incorporated into a balanced, healthy diet, you may find some of your stressors fading away.

May 9, 2015 | Kitchens Spa Index Biggest Loser Recipes, Weight Loss